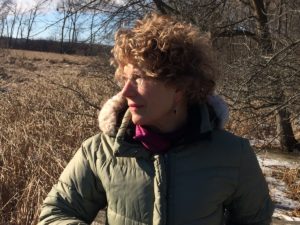 Lynn Keller is the Martha Meier Renk-Bascom Professor of Poetry at the University of Wisconsin-Madison, where she has taught in the English department for more than thirty years. She is also currently the director of the Center for Culture, History, and Environment (CHE) in the Nelson Insitute for Environmental Studies, which brings with it the honor of being the Bradshaw Knight Professor of the Environmental Humanities.
Born into an academic family in Ames, Iowa, Keller spent formative childhood summers at Farm and Wilderness Camps in Vermont. She finished her high school training at Germantown Friends School and went from there to Stanford University. After graduating with an English major and studio art minor in 1973, she worked for one year in Cambridge, Massachusetts where she taught nursery school and was very involved in international dance and music. She then taught English to 10th-12th graders at The Mountain School in Vershire, Vermont before entering graduate school in English at the University of Chicago. Under the direction of Robert von Hallberg, she produced a dissertation titled Heirs of the Modernists: John Ashbery, Elizabeth Bishop, and Robert Creeley.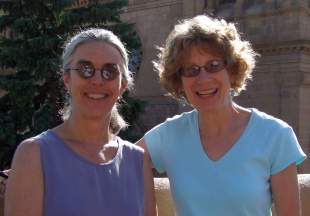 That dissertation was the basis for her first book, Re-Making It New: Contemporary American Poetry and the Modernist Tradition (Cambridge UP, 1987), which treats four pairs of modernist and contemporary poets. Keller's next book, Forms of Expansion: Recent Long Poems by Women (U of Chicago Press, 1997) reflected her interest in feminism. So did the collection of essays she co-edited with Cristanne (Cris) Miller, Feminist Measures: Soundings in Poetry and Theory (U of Michigan Press, 1994), produced at a time when theorists were generally turning away from poetry, perhaps in reaction to the New Critical interest in poetic texts. Especially in those earlier books, as has continued to be the case in her teaching, Keller was committed to representing a range of aesthetics and poetic schools in her scholarship. Keller's third book, Thinking Poetry: Readings in Contemporary Women's Exploratory Poetics (U of Iowa Press, 2010), demonstrates her increasing allegiance to experimental poetry and poetics and her desire to provide compelling readings of difficult experimental texts; her goal was to make such work more accessible to readers while still doing justice to the texts' polysemy and their distance from numerous conventional structures of poetic meaning.
Long concerned with environmental issues, Keller became deeply involved in prairie restoration and forest management, land stewardship, and organic vegetable gardening in the early 2000s. Wanting to connect this part of her life to her scholarship, Keller began to study ecocriticism and to teach courses with an environmental focus. She became active in the UW-Madison's Center for Culture, History, and Environment (CHE) within the Nelson Institute for Environmental Studies, which enabled her learn about the approaches taken to environmental studies in multiple disciplines and brought her into contact with a vibrant array of scholars, especially in the environmental humanities. In 2016, she took over the directorship of CHE. Her most recent book, Recomposing Ecopoetics: North American Poetry of the Self-Conscious Anthropocene (U of Virginia Press, forthcoming 2017), examines how largely experimental 21st-century poetry has been responding to current environmental challenges.
Also interested in editorial work involving recent poetry, Keller has for many years served the journal Contemporary Literature, either as a board member or as the primary editor for poetry. With long-time friends and colleagues Alan Golding and Adelaide (Dee) Morris, she co-edits the Contemporary North American Poetry Series for the University of Iowa Press.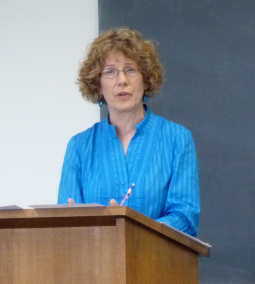 She was honored with the Chancellor's Teaching Award in 1987, filled a five year term as a senior fellow at the Institute for Research in the Humanities at the UW-Madison, and has held fellowships from the Whiting Foundation (dissertation fellowship), the National Endowment for the Humanities, the American Association of University Women, and the Simon John Guggenheim Memorial Foundation.
Keller has two grown children, Caroline Carlsmith and Joe Carlsmith. For recreation, she enjoys gardening, singing in community choirs, and such outdoor activities as hiking and canoeing.
CV
You can download a recent copy of Lynn's CV here (pdf).