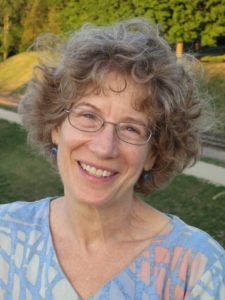 You've arrived at the homepage for Lynn Keller, Martha Meier Renk-Bascom Professor of Poetry and Bradshaw Knight Professor of the Environmental Humanities at the University of Wisconsin-Madison, where she directsthe Center for Culture, History, and Environment (CHE) in the Nelson Insitute for Environmental Studies. Correspondence to Professor Keller can be sent via email or to the following mailing address:
Department of English
7195F H.C. White Hall
600 N. Park Street
Madison, WI 53706
To learn more about Lynn or find an abbreviated c.v. listing her publications and professional presentations, please visit her about page.
To find a list of her selected publications, visit her writing page. To learn more about Recomposing Ecopoetics, her most recent book (University of Virginia Press, 2018), see her Recomposing Ecopoetics page.
To learn more about her recent and current courses, see her teaching page.
For links to some of her other interests (choral singing, land stewardship, and art) see her interests page.